Faculty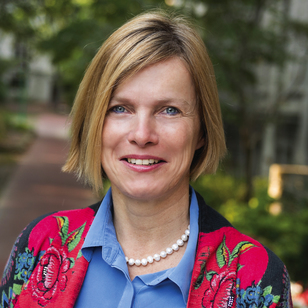 Faculty
Inge Van der Cruysse
Lecturer in Law and Director, Externships and Clerkship Placements
Education
B.A., Katholieke Universiteit Leuven 1987
M.A., Katholieke Universiteit Leuven 1989
Spec. Bacc., Katholieke Universiteit Leuven 1989
M.Phil., Glasgow University 1991
M.A., Indiana University 1994
J.D., Indiana University Maurer School of Law 2004
Biography
Inge Van der Cruysse joined the faculty in 2015. She is a lecturer and the director of the school's externship programs and its judicial clerkship program. She rejoined the Maurer School of Law in 2012 and served as chief of staff to Interim Dean Hannah L. Buxbaum and Dean Austen Parrish until June 2015. She brings a wealth of academic and higher education administration and operational management expertise to her position, as well as the practice of law.
 
From 1992 to 2001, she taught and directed the Dutch minor at IU's College of Arts and Sciences, and co-authored and co-edited two books on Dutch language and culture. She taught at Glasgow University in Scotland and at the Katholieke Universiteit Leuven in Belgium as an adjunct instructor. From 2000 until 2002, she directed and designed the first academic residential curriculum for cultural integration of international and U.S. students on campus. While enrolled as a student at the Maurer School of Law, she served as managing editor of the Indiana Journal for Global Legal Studies, and was hired by Dean Fred Aman as the interim director for the Fund for Excellence.
 
From 2004 to 2008, Professor Van der Cruysse was a staff attorney for Child Advocates, Inc. a nonprofit in Indianapolis where she directed its litigation division for Child in Need of Services and Termination of Parental Rights cases. From 2008 until 2012 she was an assistant city attorney for the City of Bloomington, appointed to do transactional and litigation work for several of its departments. She continues to practice law pro bono for the Monroe County of Indiana Court Appointed Special Advocates (CASA) program and as guardian ad litem for the Monroe County Courts. She is active on the board of the Monroe County Bar Association and the Indiana State Bar Association's PLEADS Council. In 2016 she was named the school's representative on the board of the Indiana Continuing Legal Education Forum. In 2017, Indiana Chief Justice Loretta H. Rush, '83, appointed Professor Van Der Cruysse to the Supreme Court's Indiana Judges and Lawyers Assistance Program committee. She also received the Black Law Student Association's Dean Frank Motley Oustanding Faculty and Staff Award in 2017.