Faculty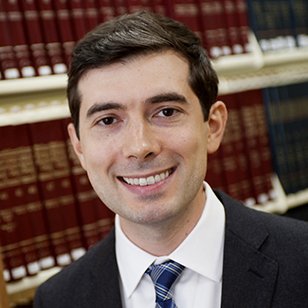 Faculty
Michael Mattioli
Professor of Law
Education
J.D., University of Pennsylvania 2007
B.S., Tufts University 2001
Background
Joined the Maurer School of Law faculty in 2012
Expert in intellectual property, especially patents
Was previously a Microsoft Research Fellow at University of California – Berkeley School of Law and a Microsoft Fellow in Law, Economics, and Technology at the University of Michigan Law School
Biography
Professor Mattioli joined the Indiana University Maurer School of Law faculty in 2012. He teaches and writes on intellectual property and innovation policy more generally, with a special emphasis on patents, data, and contract law.
Mattioli's research examines how the collective exchange of patents, data, and other forms of technological information relate to innovation policy. This theme canvases a variety of topics, including the structure, governance, and antitrust implications of patent pools, and how data pooling and the disclosure of metadata can advance "Big Data" technologies such as machine learning.
Mattioli has already made significant contributions to the field, having co-authored a book on Big Data (Big Data is Not a Monolith, MIT Press 2016), articles in leading law reviews, and book chapters that examine patent pools, data sharing, research consortia, novel forms of patent protection, and property "opt-outs." Before joining the faculty at IU, Mattioli served as the Microsoft Research Fellow at the University of California – Berkeley School of Law, and as the Microsoft Fellow in Law, Economics, and Technology at the University of Michigan Law School. Earlier in his professional life, Mattioli was a microchip designer.
Selected Works
Book
Big Data Is Not a Monolith (MIT Press, 2016) (co-editor with Cassidy Sugimoto and Hamid Ekbia)
Articles
Autonomy in the Age of Autonomous Vehicles, 24 BOSTON UNIVERSITY JOURNAL OF SCIENCE AND TECHNOLOGY LAW 277 (2018).
Patent Pool Outsiders, 33 BERKELEY TECHNOLOGY LAW JOURNAL 233 (2018).
Measuring the Costs and Benefits of Patent Pools, 77 OHIO STATE LAW REVIEW (2017) (with Robert Merges)
The Data-Pooling Problem, 32 BERKELEY TECHNOLOGY LAW JOURNAL 1 (2017)
Disclosing Big Data, 99 MINNESOTA LAW REVIEW 525 (2014)
Power and Governance in Patent Pools, 27 HARVARD JOURNAL OF LAW AND TECHNOLOGY 421 (2014)
Big Data, Bigger Dilemmas, JOURNAL OF THE AMERICAN SOCIETY FOR INFORMATION SCIENCE AND TECHNOLGOY (2014) (with Hamid Ekbia, Cassidy Sugimoto, et al.).
Communities of Innovation, 106 NORTHWESTERN UNIVERSITY LAW REVIEW 103 (2012)
Partial Patents, 111 COLUMBIA LAW REVIEW 207 (2011) (with Gideon Parchomovsky)
Book Chapters
Empirical Studies of Patent Pools [SSRN] in RESEARCH HANDBOOK ON THE ECONOMICS OF INTELLECTUAL PROPERTY LAW, Vol. II (D. Schwartz and P.S. Menell, (Eds.). Cheltenham, U.K.: Edward Elgar, 2019.
Cancer: From a Kingdom to a Commons, in Katherine Strandburg et al. (eds.) GOVERNING MEDICAL RESEARCH COMMONS (Cambridge University Press,  2017)
The Economics of Patent Pools, in Peter Menell et al. (eds.) RESEARCH HANDBOOK ON THE ECONOMICS OF INTELLECTUAL PROPERTY LAW, Vol. II (Edward Elgar, 2017)
Interests
Patent Pools
Contract Law
Collective Licensing
Copyright
Trademark
Antitrust
Innovation Policy
Trademark
Antitrust
Curriculum Vitae