Faculty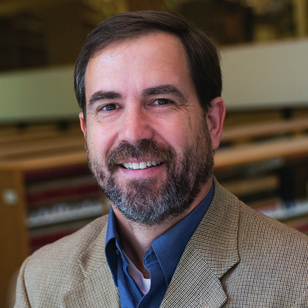 Faculty
Norman J. Hedges
Clinical Associate Professor of Law; Director, Intellectual Property Law Clinic
Education
B.S., Purdue University 1995
J.D., Indiana University Maurer School of Law 1998
Background
Partner in the Indianapolis office of Faegre Baker Daniels (2007-2015); associate in the firm from 2004-2007
Previously an associate at Bose McKinney & Evans and at Barnes & Thornburg, Indianapolis
Earned a B.S. in mechancial engineering with highest distinction at Purdue; cum laude graduate of Indiana Law
Biography
Norman J. Hedges joined the law school in January 2015 as a clinical associate professor of law. He came to Bloomington with over 16 years of experience in patent practice in Indianapolis, including 10 years in the Indianapolis office of Faegre Baker Daniels, where he was named partner in 2007. He had been a member of the law school's adjunct faculty since 2014.
At Faegre Baker Daniels, Hedges focused his intellectual property practice on the mechanical and electro-mechanical arts, including health and life sciences. In addition, he has substantial experience in the preparation and prosecution of U.S. and foreign patent applications, post-issuance challenges and defense, consultation with clients to avoid patent infringement, preparation of patent invalidity and non-infringement opinions, and intellectual property due diligence for mergers and acquisitions.
Before joining Faegre Baker Daniels, he was an associate at Bose McKinney & Evans and at Barnes & Thornburg in Indianapolis. In addition to earning a J.D. cum laude from the Maurer School of Law, he holds a B.S. with highest distinction in mechanical engineering from Purdue University.
Selected Works
Training Post-Millennial IP Lawyers: A Field Guide (with Mark D. Janis), 11 no. 3 LANDSLIDE (2019).
We're Your Patent Lawyers -- So Fire Us, Please(with Mark D. Janis), INDIANAPOLIS BUSINESS JOURNAL (Aug. 24, 2018).
Interests
Patent law
Patent prosecution
Intellectual property clinical practice